Santa Rosa High School


Class of 1965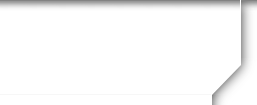 Latest Classmate Comments


Not a member?
JOIN HERE
Find and click on your name.

Posted on: Mar 26, 2020 at 10:51 AM
For those classmates on this website who are following the national news on Covid-19's progression, key words/concepts jumps out, among them "respiratory distress" and "ventilators." I wager that for our friend and frequent contributor Mike Lindsay, a retired Respiratory Therapy specialist, these times must hold especially poignant reminders of how fragile we humans are when the seemingly simple act of breathing, enabled by the quite complex process of oxygen exchange in the lungs, that gets compromised.
Mike ... you have always been gracious and humble and said little about your career contributions. Any thoughts about those in your professions who are hunkered down, during these dire days, (metaphorically) in the forward foxholes and bunkers on Normandy Beach starting June 6th, 1944? This reminds us all, as if we needed reminding, that healthcare professionals, virtually to a person, answer to a higher calling and concern for their fellow humans in distress and often go the "extra mile" while tired and discouraged, and put themselves at risk to perform their so-valuable services. My dad was one of those souls and I have no doubt that Mike was also.
Happy birthday, Sandy (A day late ... started this message yesterday, then got sidetracked.). Remember when, a long time ago, we used to bump into each other at G&G? (no concerns about social distancing then.) I miss those impromptu meetings. Little chance of that, now that I am 2,200 miles southwest of you. Take care, friend.
Posted on: Mar 18, 2020 at 1:18 PM
To: Terrance Johnson. I extend a very sincere Happy Birthday wish for you today, sir. I hope this year is kind to you and family.
I looks increasingly as if I will not be joining you and Tim Grey for a confab any time soon. I'm "on the fence" about even flying from Kona to PDX early next month,as planned. And, if I do, will I contract the Covid-19 and have to self quarantine, or return in June for our daughter's second delivery and risk bringing the virus into our and their households? Real concerns during these chaotic and trying days.
Be well, my friend.
Posted on: Feb 28, 2020 at 12:08 PM
Welcome, welcome ... and welcome, Kathleen! It warms my heart, as the website Administrator, to have a new member/subscriber on our Class of 1965 forum. It's been close to a year since our last member joined, and we have only about 29% of our original class as members.
Thank you for sharing your very interesting and impressive "story" of career accomplishments. Welcome to retirement ... which, based on your history, will be anything but boring and stodgy. I trust you will find some former classmates with whom you'll connect and interact.
We fellow classmates will LOVE to see any photos of you and any family you care to share. And if you ever have a question about, or issue using, this website, please reach out ot me.
Finally, please see the announcement on the home page about our 55th Class Reunion - being held on July 18th, at the Wild Oak Club out in Rincon Valley. A drive from Reno is surely "do-able", right?
Posted on: Feb 24, 2020 at 10:12 AM
Greetings, George. I enjoyed our brief visit over the 50th Reunion weekend, and particularly at the more personal Sunday picnic. I hope you've been well.
I'm intrigued by the updating info noting you are now a "part-time Porsche driver" Please tell me (and your fellow classmates) more about this. Maybe you have an fractional interest in a Porsche and get to drive it only part of the time? Maybe you've joined the Senior racing circuit?
My best to you and your big, happy family.
- Bob
Hi, Kay. As the website Administrator, I received the notice of your updated information (e-mail, ZIP code, phone numbers .. AND that you prefer to be call "Kay") and thank you for that. You've led an interesting life. Portlanad is, inded, an attractive adnd vibrant city. Our son has lived in east Portland almost t Gresham) for 16 years and Kathleen (Raneri) and I bought a house out near Mount Hood last July. We spend most "colder" months in Kona Hawai'i and the summer months in Oregon.
Now, can I convince you to upload to our site some photos of you and your recent adventures or activities? We fellow classmates LOVE to see these kinds of communications. The website, using the "Edit Profile" tab under the "MEMBER FUNCTIONS" section of the left of the home page, should be able to help you to do that.
Be well!
Posted on: Feb 13, 2020 at 11:01 AM
Greetings, Bill, and happy 72nd birthday. Any interesting times or adventures for you these days or upcoming? Being a retired airline pilot with presumably unlimited flying miles, you could be celebrating today in Milan, or Moscow or Bogota. Do I hear "Beijing ... Barcelona?" Have a great one.
Thank you everyone for your kind words??
Posted on: Feb 09, 2020 at 9:03 AM
I'm so sorry for your pain as I too have lost my mother only five days ago to one of the most dreadful diseases called Known as Alzheimer's. My mother is finally at peace now. I will miss her terr ibly. I'm just greatly I was with her as she took her last breath. I could see the pain lift from her body and go into the Lord's arms. my mother l your loss
Posted on: Jan 23, 2020 at 11:53 AM
Hi, Jack.

Maybe you recall the popular TV series, "Breaking Bad" from the 2008-12 period? I never watched it when originally playing, but thanks to Netflix, I have been winding my way through the entire series and in fact have only the finale to view. Very dark and disturbing ... progressively so as the episodes unwind and I'm unsettled by my passion for the storyline amidst the grizzly, aberrant elements. Anyway, when I spied your "Recent me" picture on your Profile, my mind was quickly drawn to Brian Cranston, outstanding in his portrayal of the deeply-flawed and evil "Walter H. White" main character. If you have watched that program, do you see a resemblance? If so, I'm sure it goes no further than the physical.
Be well, friend.
Bob Huntington
added a photo to his profile gallery. New comment added.
Posted on: Jan 19, 2020 at 10:47 AM
Looking at your handsome Profile photo, Tim, and impressed that you convinced such a pretty, young lady (as contrasted to "pretty young"- thereby demonstrating the value of Sheryl Pearson Chaffey's comments on the importance of commas) to pose with you.
Now, to more critical stuff: Do I conclude correctly that for this photo you applied your belt in the alarming, unconventional right-around-to-left (clockwise?) circling of your waist? Always the fashion iconoclast, eh?! Do I dare to ask how you insert a roll of toilet tissue??
Hi, Sheryl. I sent a short Private Message to you just a bit ago. You can view it in the Message Center section - three tabs down under the '"MEMBER FUNCTIONS" section on the left side of our website. Write back if you are confused.
Regards,
- Bob
HI, Linda. I sent a "private message" to you. Please click on the "Message Center" tab (three down, under the MEMBER FUNCTIONS tab) on the left side of the website's page. Thanks! ????