Santa Rosa High School


Class of 1965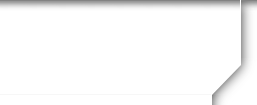 Latest Classmate Comments


Not a member?
JOIN HERE
Find and click on your name.

HI, Shirley. I received a notice some days ago that you were having trouble logging in. I wrote to your e-mail address, with a solution/fix. Of course, if you still have that problem, you are NOT reading this in any contemporary manner. Let me know how things are going, or transpired, in that department, o.k?
Posted on: Oct 27, 2019 at 7:35 AM
Yikes! Being out of the Sonoma County "news loop", Kathleen and I are shocked and saddened to hear about the wild fire threats that once again potentially imperil much of northern Sonoma County, with reported mandatory evacuations for many of our classmates (I'm remembering Judy Shaffer Mead in Wikiup from October 9th two years ago.) It appears also many, many thousands are, or will be, without power. I'll be praying for the safety of all affected.
Greetings, kiddo, and very happy birthdays wishes are extended to you ... all the way down to Visalia from my current perch herte east of Portland, Oregon. You are a worthy and valued contributor to our Class website. May today be loaded with fulfilling memories and God bless you always!
- Bob
Hi and a very happy birthday to you, Jann (with TWO "n's".) I see that Mr. McIntyre beat me to the punch ... by four days, no less. (He probably didn't want to get tangled up in any Friday the 13th vibes.)

I hope you are tuning in to our Class of 1965 website. If you ARE, let us know how you like it, plus add any other news you care to. I mean ... we can't allow Mike Lindsay and Ed Hanson to hog ALL the airtime, can we?
Be well, friend!
Posted on: Aug 20, 2019 at 12:12 PM
Hello, all (well .. at least all who dare to read my comments on this site.)
I have finally posted an ANNOUNCEMENT on the home page regarding a 55th reunion of our Class of 1965. It will go forward on Saturday, July 18, 2020 ... a noteworthy date if for no other reason than it's Paul Quistgard's 73rd birthday! The announcement was intended to be up last month. I'm sorry, Sylvie (55th Reunion committee chairwoman) for the delay.
- your faithful former Class president, Bob H.
Posted on: Jun 18, 2019 at 6:51 PM
Greetings and welcome, Shirley, to our class website. As the site Administrator (I inherited it from Paul Quistgard and his able assistant, Linda Sandkulla Hagle) I loosely keep track of new members, and I believe it has been at least two years since a classmate has joined. So ... you live in Windsor. Did you retire from the Santa Rosa HP facility? How long did you work there. My late brother Greg (Class of '66) was an electrical engineer for them, then as i recall, HP downsized and he went over to Agilent and retired from them in about 2004. You might have run into him? He had it "made in the shade" until pancreatic cancer pulled his ticket in 2007.

Anyway, I recall you for high school as a very cordial and attractive young lady and I trust that has not changed. We have only one grandchild 20 months old whereas you are awash in progeny. Large families ... pretty rewarding, isn't it? I'd hope to run into you sometime, but we left Sonoma County last August for Kona, HI where our daughter and family live and are also planning to hang out in the Mt. Hood area east of Portland, where our son lives. You be well and thank you for joining. I think you will find it worthwhile, connecting with old (and I do mean OLD) friends.
Hi Sylvie and a sparkling birthday anniversary to you. You've been a loyal and uplifting friend over these past few years and I've always enjoyed your positive spirit and energy. Among my few regrets about no longer living in the North Bay is not being able to work with you on the 55th Reunion. The event is in very capable hands with you as a part of the planning. I hope we run into each other before one of us leaves this orb. Be well!
Posted on: May 07, 2019 at 3:37 PM
Hi and happy birthday, Judith. It's been quite a while since we've corresponded. Although separated since last August by geography (I'm living 2,372 miles southwest of you now in Kona, HI) and some months before that by politics (no comments necessary), I still value your post-H.S.-developed friendship and religious values. I hope your 73rd year on earth (yes ... you've completed 72!) is a winner! Keep us apprised of you adventures, o.k.?
- Bob
To all you "other" geography aficionados: Heard of antipodal cities? I had not, although I have wanted to know what lies diametrically opposite to where I live. So, of course, I Googled it. If you drilled straight through the earth starting at Santa Rosa, CA, you'd come out in the western Indian Ocean, about 800 miles southeast of the southern tip of Madagascar. Given the paucity of land masses in the Southern Hemisphere and the expanses of oceans, most antipodes of Northern Hemisphere cities put you in some ocean. So there you have it ... a tidbit of trivia that doesn't relate to bombings, floods, the overthrow of a South American quasi-dictator or, of course, the incessant chatter relating to our Toddler In Chief. You're welcome.
Hello, Tony. I send you a late-in-the-day (given that it's 7 pm on the West coast) but sincere birthday wish, adding to it my hope that you have a remarkable string of 365 days to follow, starting tomorrow (can't forget Leap Year in 2020, right?) I'd love to bump into you some day ... unlikely now that we live on Big Island, Hawaii. My memories of you are of fun-loving, genuine, true-hearted and attractive girl of 17 and I'm betting those assembled feature have not, in essence, perceptibly changed. Your Profile says you are a pastry chef. Oh, so lucky the man who has connected (or will someday connect) with you. Carlene Frazee may be our readership's special "cannoli" but you can claim the stature of chocolate eclair ... at least in my book. Be well, sweet lady. - Bob
Greetings, Terry, and a sincere birthday wish to you - a truly kind-hearted, classy gentleman. My wife Kathleen has always thought highly of you and thoroughly enjoyed being in your company. May you have many more birthdays and the admiration of people you value. - Bob
Posted on: Feb 16, 2019 at 11:05 AM
Greetings to my good friend and a very joyous birthday wish to you and a hello to the family. Of course, it's still "oatmeal with grandson Leo" time here but the day is half over for those in Our Kansas (Arkansas.) I know you, as patriarch, will be surrounded by an adoring wife, children and some grandchildren ... as it should be ... and Kathleen and I are very happy for you and your new life there. Be well! - Bobby Boy
Posted on: Feb 12, 2019 at 1:46 PM
I'm adding my sincere well wishes to those from Bill and Mike. Kathleen and I hope you have been well and are enjoying retirement ... (you ARE retired, yes?) We have been living in Kona, Big Island since late August so you thankfully are safe from an uninvited "pop-in" by me. I do at at time wish I still lived in our old stomping grounds so I could interact with you and the few other classmates I'd occasionally see around. Please give our best also to Kathy, your lovely bride. The very best to you, sir! - Bob
Posted on: Feb 07, 2019 at 12:28 PM
Greetings, Kathleen! It's my pleasure, as a fellow Aquiri and friend, to acknowledge your birthday today. It's probably not a perfect weather day for celebration (unlike Kona, where it will be 80 degree and sunny, with a light breeze today), but I'm sure that will not dampen your spirits. I hope you and Glen will share some good cheer and memories as you turn another year YOUNG. And I hope the remainder of 2019 is very good to you. - Bob