Santa Rosa High School


Class of 1965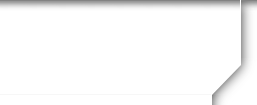 Latest Classmate Comments


Not a member?
JOIN HERE
Find and click on your name. Posted on: Feb 13, 2020 at 11:01 AM
Greetings, Bill, and happy 72nd birthday. Any interesting times or adventures for you these days or upcoming? Being a retired airline pilot with presumably unlimited flying miles, you could be celebrating today in Milan, or Moscow or Bogota. Do I hear "Beijing ... Barcelona?" Have a great one.
Thank you everyone for your kind words??
Posted on: Feb 09, 2020 at 9:03 AM
I'm so sorry for your pain as I too have lost my mother only five days ago to one of the most dreadful diseases called Known as Alzheimer's. My mother is finally at peace now. I will miss her terr ibly. I'm just greatly I was with her as she took her last breath. I could see the pain lift from her body and go into the Lord's arms. my mother l your loss
Posted on: Feb 10, 2020 at 1:36 AM
Posted on: Feb 05, 2020 at 1:35 AM
Posted on: Jan 23, 2020 at 11:53 AM
Hi, Jack.

Maybe you recall the popular TV series, "Breaking Bad" from the 2008-12 period? I never watched it when originally playing, but thanks to Netflix, I have been winding my way through the entire series and in fact have only the finale to view. Very dark and disturbing ... progressively so as the episodes unwind and I'm unsettled by my passion for the storyline amidst the grizzly, aberrant elements. Anyway, when I spied your "Recent me" picture on your Profile, my mind was quickly drawn to Brian Cranston, outstanding in his portrayal of the deeply-flawed and evil "Walter H. White" main character. If you have watched that program, do you see a resemblance? If so, I'm sure it goes no further than the physical.
Be well, friend.
Bob Huntington
added a photo to his profile gallery. New comment added.
Posted on: Jan 19, 2020 at 10:47 AM
Looking at your handsome Profile photo, Tim, and impressed that you convinced such a pretty, young lady (as contrasted to "pretty young"- thereby demonstrating the value of Sheryl Pearson Chaffey's comments on the importance of commas) to pose with you.
Now, to more critical stuff: Do I conclude correctly that for this photo you applied your belt in the alarming, unconventional right-around-to-left (clockwise?) circling of your waist? Always the fashion iconoclast, eh?! Do I dare to ask how you insert a roll of toilet tissue??
Hi, Sheryl. I sent a short Private Message to you just a bit ago. You can view it in the Message Center section - three tabs down under the '"MEMBER FUNCTIONS" section on the left side of our website. Write back if you are confused.
Regards,
- Bob
HI, Linda. I sent a "private message" to you. Please click on the "Message Center" tab (three down, under the MEMBER FUNCTIONS tab) on the left side of the website's page. Thanks! ????
Posted on: Jan 10, 2020 at 12:38 PM
I didnt realize our birthdays were so close. So hap p y birthday and hope your day is special as you are