Santa Rosa High School


Class of 1965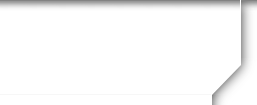 Latest Classmate Comments


Not a member?
JOIN HERE
Find and click on your name.

Posted on: May 24, 2019 at 1:33 AM
Posted on: May 07, 2019 at 3:37 PM
Hi and happy birthday, Judith. It's been quite a while since we've corresponded. Although separated since last August by geography (I'm living 2,372 miles southwest of you now in Kona, HI) and some months before that by politics (no comments necessary), I still value your post-H.S.-developed friendship and religious values. I hope your 73rd year on earth (yes ... you've completed 72!) is a winner! Keep us apprised of you adventures, o.k.?
- Bob
To all you "other" geography aficionados: Heard of antipodal cities? I had not, although I have wanted to know what lies diametrically opposite to where I live. So, of course, I Googled it. If you drilled straight through the earth starting at Santa Rosa, CA, you'd come out in the western Indian Ocean, about 800 miles southeast of the southern tip of Madagascar. Given the paucity of land masses in the Southern Hemisphere and the expanses of oceans, most antipodes of Northern Hemisphere cities put you in some ocean. So there you have it ... a tidbit of trivia that doesn't relate to bombings, floods, the overthrow of a South American quasi-dictator or, of course, the incessant chatter relating to our Toddler In Chief. You're welcome.
Hello, Tony. I send you a late-in-the-day (given that it's 7 pm on the West coast) but sincere birthday wish, adding to it my hope that you have a remarkable string of 365 days to follow, starting tomorrow (can't forget Leap Year in 2020, right?) I'd love to bump into you some day ... unlikely now that we live on Big Island, Hawaii. My memories of you are of fun-loving, genuine, true-hearted and attractive girl of 17 and I'm betting those assembled feature have not, in essence, perceptibly changed. Your Profile says you are a pastry chef. Oh, so lucky the man who has connected (or will someday connect) with you. Carlene Frazee may be our readership's special "cannoli" but you can claim the stature of chocolate eclair ... at least in my book. Be well, sweet lady. - Bob
Greetings, Terry, and a sincere birthday wish to you - a truly kind-hearted, classy gentleman. My wife Kathleen has always thought highly of you and thoroughly enjoyed being in your company. May you have many more birthdays and the admiration of people you value. - Bob
Posted on: Feb 16, 2019 at 11:05 AM
Greetings to my good friend and a very joyous birthday wish to you and a hello to the family. Of course, it's still "oatmeal with grandson Leo" time here but the day is half over for those in Our Kansas (Arkansas.) I know you, as patriarch, will be surrounded by an adoring wife, children and some grandchildren ... as it should be ... and Kathleen and I are very happy for you and your new life there. Be well! - Bobby Boy
Posted on: Feb 12, 2019 at 1:46 PM
I'm adding my sincere well wishes to those from Bill and Mike. Kathleen and I hope you have been well and are enjoying retirement ... (you ARE retired, yes?) We have been living in Kona, Big Island since late August so you thankfully are safe from an uninvited "pop-in" by me. I do at at time wish I still lived in our old stomping grounds so I could interact with you and the few other classmates I'd occasionally see around. Please give our best also to Kathy, your lovely bride. The very best to you, sir! - Bob
Posted on: Feb 07, 2019 at 12:28 PM
Greetings, Kathleen! It's my pleasure, as a fellow Aquiri and friend, to acknowledge your birthday today. It's probably not a perfect weather day for celebration (unlike Kona, where it will be 80 degree and sunny, with a light breeze today), but I'm sure that will not dampen your spirits. I hope you and Glen will share some good cheer and memories as you turn another year YOUNG. And I hope the remainder of 2019 is very good to you. - Bob
Posted on: Jan 17, 2019 at 12:02 PM
Hi, Marian. I extend a very sincere "happy birthday" wish to you, a dear and devout person with whom I always enjoy interacting (unless perhaps when it concerns Trump, The Wall, and Republican shenanigans!)
Posted on: Dec 01, 2018 at 10:28 PM
Happy late Birthday, Linda. I sent you well wishes via your Facebook page and hope you saw those sentiments. Only the best of luck throughout your 72nd year!
Posted on: Nov 24, 2018 at 1:20 PM
How are things at Rat's Mouth, Florida, Janeen? The last photo I saw of you with two other classmates was obviously a "Photoshop" job as you look to be about 40 years old. Did you actually locate Ponce de Leon's Fountain? Have a grand 71st birthday. We'd always enjoy more photos from any adventures you've taken. - Bob H.
Posted on: Oct 02, 2018 at 10:44 AM
Even if I invoke the "Hawaii Rule" (i.e., operating 3 hours earlier than most of our classmates) I can't top Chip M's birthday sentiments, weighing in at a sleepy 1:33 early this morning. (But, perhaps the Class Creator people run their site on E.S.T.) Regardless, I add my sincere wishes that you and your robust white beard enjoy a Sterling day there in gorgeous Santa Rosa. (I've been suffering through weeks of very warm and muggy weather here in Kona. Me no likey!) Let's hope many of your 8 grandchildren help you celebrate. And, I cannot end without asking you to convey my warm thoughts regarding your still-beautiful spouse. I wish she could participate more in our class website, as she is remembered so fondly by all who have known her for 55+ years. Be well, friend!
Posted on: Sep 07, 2018 at 10:33 AM
Ah-ha! It's already 10:30 on the mainland (7:30 here in sunny, humid Kona) and I've beaten that stalwart early-bird, Mike Lindsay, in extending a birthday wish to a fellow classmate. And such an interesting, fellow classmate she is! Bella ... I am well-aware of your many admirers and feel fortunate to count myself among them. Even thought you're the (sometimes mysterious) "older woman" to most of us, you wear your age with such grace and exuberance ... refusing to let a number dictate your zesty embracing of life's many experiences. Generous and so genuine with your affections but refreshingly "old school: in your sensibilities and relationship decorum, I admire your style and wish i had known you (and your Italian family) back in elementary school. But gratefully, I'm joined with another unique, zesty Italian so there IS a pattern to the universe, and we are all the better that you still populate ours! Be well and let us know of any revelations and reflections that have presented themselves to your life, o.k.? - Bob
Posted on: Sep 03, 2018 at 11:41 AM
Greetings, Mike. I hope your birthday is not a day of labor ... rather, filed with convivial, enriching interchanges among family and friends. As I recall, you and your bride celebrate 51 years of marriage in the coming days so allow me to extend warm thoughts to you both on that important milestone. Not many of us lucky enough to log these extended years with one devoted woman or man - especially if we were able to get to know them for a time before marriage. (By the way, we have been in Kona, Big Island for a week+, and I'm not so certain I'll ever make complete peace with the constant warmth and humidity, although Kathleen loves it!) Have some fun today and keep in touch (which you have always done, thank you!) - Bob H.
Gone but never forgotten! Have a safe move and fun at your residence!