Santa Rosa High School


Class of 1965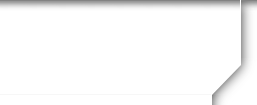 Latest Classmate Comments


Not a member?
JOIN HERE
Find and click on your name. Posted on: Jan 17, 2019 at 12:02 PM
Hi, Marian. I extend a very sincere "happy birthday" wish to you, a dear and devout person with whom I always enjoy interacting (unless perhaps when it concerns Trump, The Wall, and Republican shenanigans!)
Posted on: Dec 01, 2018 at 10:28 PM
Happy late Birthday, Linda. I sent you well wishes via your Facebook page and hope you saw those sentiments. Only the best of luck throughout your 72nd year!
Posted on: Nov 24, 2018 at 1:20 PM
How are things at Rat's Mouth, Florida, Janeen? The last photo I saw of you with two other classmates was obviously a "Photoshop" job as you look to be about 40 years old. Did you actually locate Ponce de Leon's Fountain? Have a grand 71st birthday. We'd always enjoy more photos from any adventures you've taken. - Bob H.
Posted on: Oct 02, 2018 at 10:44 AM
Even if I invoke the "Hawaii Rule" (i.e., operating 3 hours earlier than most of our classmates) I can't top Chip M's birthday sentiments, weighing in at a sleepy 1:33 early this morning. (But, perhaps the Class Creator people run their site on E.S.T.) Regardless, I add my sincere wishes that you and your robust white beard enjoy a Sterling day there in gorgeous Santa Rosa. (I've been suffering through weeks of very warm and muggy weather here in Kona. Me no likey!) Let's hope many of your 8 grandchildren help you celebrate. And, I cannot end without asking you to convey my warm thoughts regarding your still-beautiful spouse. I wish she could participate more in our class website, as she is remembered so fondly by all who have known her for 55+ years. Be well, friend!
Posted on: Sep 07, 2018 at 10:33 AM
Ah-ha! It's already 10:30 on the mainland (7:30 here in sunny, humid Kona) and I've beaten that stalwart early-bird, Mike Lindsay, in extending a birthday wish to a fellow classmate. And such an interesting, fellow classmate she is! Bella ... I am well-aware of your many admirers and feel fortunate to count myself among them. Even thought you're the (sometimes mysterious) "older woman" to most of us, you wear your age with such grace and exuberance ... refusing to let a number dictate your zesty embracing of life's many experiences. Generous and so genuine with your affections but refreshingly "old school: in your sensibilities and relationship decorum, I admire your style and wish i had known you (and your Italian family) back in elementary school. But gratefully, I'm joined with another unique, zesty Italian so there IS a pattern to the universe, and we are all the better that you still populate ours! Be well and let us know of any revelations and reflections that have presented themselves to your life, o.k.? - Bob
Posted on: Sep 03, 2018 at 11:41 AM
Greetings, Mike. I hope your birthday is not a day of labor ... rather, filed with convivial, enriching interchanges among family and friends. As I recall, you and your bride celebrate 51 years of marriage in the coming days so allow me to extend warm thoughts to you both on that important milestone. Not many of us lucky enough to log these extended years with one devoted woman or man - especially if we were able to get to know them for a time before marriage. (By the way, we have been in Kona, Big Island for a week+, and I'm not so certain I'll ever make complete peace with the constant warmth and humidity, although Kathleen loves it!) Have some fun today and keep in touch (which you have always done, thank you!) - Bob H.
Gone but never forgotten! Have a safe move and fun at your residence!
Posted on: May 08, 2018 at 7:57 PM
Happy Birthday Judy!!
Posted on: Apr 05, 2018 at 1:06 PM
Based on a FB message I got from her friend Linda Heflin Palmer and an e-message I received from her husband Jack Gale this morning, it is with great sadness that I inform that our fellow classmate CHARLOTTE UNCIANO passed away on Monday, April 2nd. I have no information about the cause of Charlotte's demise or word about any planned memorial service for her. She will be remembered by yours truly and many others as a fun-loving and ageless lady whose spirit brightened the moments of each person who enjoyed being in her company. Via con Dios, Charlotte!
Posted on: Apr 05, 2018 at 10:45 AM
Ed ... Thank you so much for your photography efforts at our Friday "Grand Sayonara" at the Monty Village eatery. The photos are, no surprise, top notch but, alas, not even your considerable skills can make me look better than a dubiously feeble-minded old fart. (But a very appreciative old fart, to be sure.) Let keep in touch and you keep working your camera magic for our enjoyment and amazement, o.k. - Bob
Posted on: Mar 25, 2018 at 4:08 PM
Here's an easy quiz for those who have known me for 62+ years: To what does the following sequence refer: Sullivan, Naughton, Hunter, Fores, Cavallero, Zeidler, Lowe? Ten bonus points if you can recount their first names. - Bing
Hi, Rick - Can you write me back on my personal e-mail (laffandponder@yahoo.com) because the class site's system gave me a "bounceback" indicating the e-mail address we have for you is not valid or non-functional? Thanks, friend.