Santa Rosa High School


Class of 1965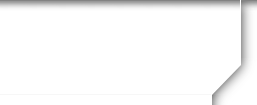 Sheryl Pearson Chaffey
Profile Updated:
January 22, 2020 | | |
| --- | --- |
| Residing In: | Modesto, CA USA |
| | |
| --- | --- |
| Spouse/Partner: | Randy Chaffey |
| | |
| --- | --- |
| Occupation: | Energy Consultant - Retired |
Children: Grandchildren:
Mark Chaffey -Step Children: McKenzie Rose(1998), Carson (born 2001), Giovaughni (born 2005), Alexzander More…(born 2015)
Daniel Chaffey- Children: Mackenzie Jenay (born 2002),Dylan Alexis (2004),Daniel Lloyd (born 2006).
Jenay Chaffey Holloway- Children- Trey Jamal (1996),Caison Josiah (born 2013) and Sienna Marisa (born Aug.2018)
Yes! Attending Reunion
Comments:
Graduated from San Jose State (1970), Married (1971),Stay at home mom until 1990, Taught school for 20 years - 3rd and 4th grades, Retired 2010, Traveling between grandchildren and enjoying every minute of it. Moved to Chico in 2016, and built our home right behind our daughter's home.
Mark is working as a technical engineer. Danny is a pharmaceutical rep. Jenay is an RN 8 years in oncology & med surg. She has been in labor and delivery since 2016.
School Story:
I loved attending high school, but if I could change one thing, I think it would be to worry less about thinking I had to get all A's. Sharon and I had two brothers who attended SRHS. They were amazing students, and we thought that our parents would be sad if we did not receive comparable grades. I loved being head song leader in my senior year. Best of all though, would be that I have stayed dear friends with Denny Mahan Hall Dorr, Rosie Clark London, Gin Denner Cambou, Sharon Pearson Goslovich, Sue Soso Gutzman, Kathy Sprague Nattkemper, and Judy Garloff Bastoni. We have met the day after Christmas for the last 40+years. We have also gone on some amazing trips together!! For our 50th birthdays, we celebrated up at Sue and Myron's house in
Lake Tahoe. For our 60th birthdays, we went to Hawaii and had a blast. We took turns, in pairs, creating a dinner much like what we ate in the late 50s and early 60s. Do you remember sliced pineapple with a dollop of cottage cheese and a cherry on top? For our 70th, we are either going on a cruise, or back to Hawaii. It won't be long now!!
Where else have you lived?
Just Santa Rosa, San Jose ( college years), Modesto and Chico. When we moved to Modesto for Randy's work, I was asked many times why I would ever leave Santa Rosa. After 26 years in Modesto and 4 years in Chico, I still say that Santa Rosa is my real home.
What do you do nowadays?
My favorite thing to do is to babysit my grandchildren and to travel.
Tell us about past jobs you've had.
I worked in the Santa Rosa Junior College Registrar's Office for about 3 years, the SRJC Dean of Instruction's Office for 2 years and then, 1 year in the SRJC Health Occupation's Office. I then, taught third and fourth grades in Modesto for 20 years. I loved teaching!! I retired in 2010, and I still miss teaching!!
What is the farthest you have been from Santa Rosa?
Playa del Carmen
Where is your favorite place to go in the world? Also, where else have you always wanted to go?
Maui is my favorite place to go!!!!!
How do you see yourself in 10 years?
Hopefully, I will be living comfortably with my husband where we can share the activities of our grandchildren.m