Santa Rosa High School


Class of 1965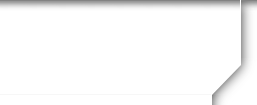 Not a member?
JOIN HERE
Find and click on your name.

WHERE ARE THEY NOW

WHERE WE LIVE
Who lives where - click links below to find out.

3 live in Arizona
191 live in California
5 live in Colorado
1 lives in Connecticut
1 lives in Delaware
3 live in Florida
2 live in Georgia
1 lives in Hawaii
2 live in Kentucky
3 live in Montana
6 live in Nevada
2 live in New Mexico
1 lives in Oklahoma
12 live in Oregon
2 live in Pennsylvania
2 live in Tennessee
5 live in Texas
2 live in Utah
2 live in Virginia
5 live in Washington
1 lives in Wisconsin
2 live in British Columbia
1 lives in Italy
213 location unknown




Show fellow classmates on map
MISSING FELLOW CLASSMATES
Know the email address of a missing classmate? Click here to contact them!
ANNOUNCEMENTS
*** A 55th Reunion of the SRHS Class of 1965 is ... ON! ***
Hello, dear fellow class members. Your former Class President here, writing from our new-to-us home in the wooded Mount Hood area east of Portland, Oregon - where we will be living each year during the warmer, beautiful months.
Sylvie Moore, one of the stalwart and valuable members of the 50th Class Reunion Committee, has graciously taken the reins for this next go-around. She and her current committee members completed in May their several-month research and asked me to announce (in July, so I'm a "little late." Some things do not change!) the following particulars for the event:
Date: Saturday, July 18, 2020.
Venue: Wild Oak Saddle Club - in the Oakmont community, out in the gorgeous Valley of the Moon. (Many will recall we held our 35th Class Reunion at this venue, in August (?) I attended and found it to be a very enjoyable and comfortable location for a gathering of friends.)
Time: 5:30 to 9:30 pm.
Price: About $65/person ...This will include a gorgeous, tasty buffet AND passed appetizers during visiting and pre-dinner "libations."
Note: This initial price will probably be significantly reduced, for two reasons. Firstly, there are leftover funds from the 50th Reunion that can be applied to offset the costs. Secondly, our always-loyal and uber-generous classmate Vic Trione made a large, unsolicited contrbution to expenses at the time of our 50th Reunion. So, it appears the actual per-person ticket price will be substantially lower ... like in the $40/person range or maybe less, depending on actual attendance? You will be kept informed about the particular pricing, in the months ahead.
The Wild Oak club has been redone and the Committee tells me it's beautiful! Lori Darling, the club's event manager, will handle everything, including having her mother sell drink tickets at $5.00 for each mixed drink, glass of wine or beer!
About a "Graduates-only" gathering: The committee decided, after searching venues (e.g., The Villa) for this added event and assessing the level of interest, that there was not sufficient interest in a Graduates-only night to justify the expense. On that topic, I understand that no discussion have been held yet regarding a Sunday picnic.
Finally, if any of you know of a classmate who has expired since our last reunion and who is not listed on our site's In Memory page, please send his/her name and any other relevant information to Committee Chairwoman Sylvie Moore. Her e-mail address: sylvie747@aol.com
Well ... that's all for now, dear people. We hope each of you has been well and we invite input from any who wish to comment on the above or offer a suggestion for a successful 55th Reunion.
Friday "Grad Night" photos
&
Saturday Dinner photos
Here is the Dropbox link to some great Friday evening photos, taken by our designated cameraman and Janet Codding's husband, Rene Silvestre: (click here) His Saturday evening photos can be seen via this link: (click here). If you get a Dropbox 'sign-in' notice, just ignore it and click on the little "X" in the upper right corner of that box and then the photos will (slowly) load for you. Enjoy!!