Santa Rosa High School


Class of 1965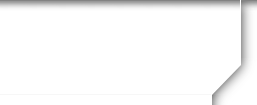 Bob Huntington
Profile Updated:
July 18, 2020
| | |
| --- | --- |
| Residing In: | Kailua Kona, HI USA |
| | |
| --- | --- |
| Spouse/Partner: | Kathleen (met in 10th grade. We've been married 52 interesting years!) |
| | |
| --- | --- |
| Occupation: | Laughing and pondering |
Children: Grandchildren:
Laura (b. 1977, married & lives in Kailua Kona, HI) and Jon (b. 1979, single and lives in Portland, More…OR.)
One grandson by Laura, Leo Kainoa Walmsley, b. Oct 2017. plus a second g/son due in later June 2020.
| | |
| --- | --- |
| Military Service: | US Air Force |
School Story:
Details pending, but I can say this with conviction: I immensely enjoyed virtually all aspects of my high school experience and somehow I felt a meaningful connection with almost every member of our great class. So many of my treasured memories and friendships were formed at our school.
Where else have you lived?
Texas, Arizona, Oregon, with occasional visits to the State of Bliss (no, NOT Ft. Bliss, thank goodness.)

Not lived in, per se, but extended visits to Hawaii, the Cayman Islands, most of our western states, the Carolinas, coastal Georgia & Florida, most of the Atlantic seaboard states and much of British Columbia.
What do you do nowadays?
I am retired (between careers and endeavors) We now live in Kona, Hawaii for the cooler months (i.e., highs of "only" 82-84 degrees) and May-October in the Mt. Hood, OR region, east of Portland. I handle the house repairs and do almost all of the cooking (which I love) and most of the food shopping, plus other household duties while Kathleen relaxes in retirement after working all of her adult life.
Tell us about past jobs you've had.
Civil law lawyer (18 years), Construction assistant, Inside sales, Limousine and tour bus driver. Property investor (Re-furbished & enlarged a 1948 Portland house, took it down to the studs, then restored and rented out, and eventually sold.)
I sense I could have made a more interesting life for myself. But, I'm counting on a strong finish.
What is the farthest you have been from Santa Rosa?
On Earth: Arequipa and Cuzco, Peru (about 4,600 miles), Other-world: Occasional jaunts via temporal wormholes to reconnect with my "homies" on Alpha Centauri and Cirrus.
Where is your favorite place to go in the world? Also, where else have you always wanted to go?
I liked visiting my wife's relatives in Westchester County, NY and points north 20 years ago (only in Spring and Autumn, please) and also in the Hilton Head Island, SC and Jacksonville, FL areas (but only between late September and early June. I'm really negative on humidity.)

Quaffing a micro-brew on a warm afternoon on our cabin deck at Lake Siskiyou near Mt. Shasta City.

I always wanted to enjoy an espresso and a croissant at a sidewalk cafe in Paris, and eat authentic, homemade Italian food in a charming country restaurant somewhere in Italy. Kathleen and I will get there someday.
How do you see yourself in 10 years?
Alive and happily married, for starters. Still perplexed by, and marveling at, the mysteries of the universe, and awe-struck by the utter beauty in our world and the inscrutable perversities of humankind. (Composing an intelligible report for my home planet is going to be a real challenge!)