Santa Rosa High School


Class of 1965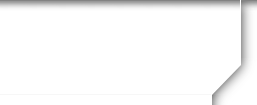 Marilyn Durkey Caven
Profile Updated:
March 5, 2021
| | |
| --- | --- |
| Residing In: | Santa Rosa, CA USA |
| | |
| --- | --- |
| Occupation: | Retired and loving it! |
Children: Grandchildren:
Bruce, 1968-1987; Tracie Caven-Larcom, 1971
Emma Grace Larcom born 2005
School Story:
Went to kindergarten at Steel Lane Elementary and rode to school with Tommy Puterbaugh who lived across the street. For a short time I went to Lincoln and then back to Steel Lane. Lots of great memories at Steel Lane and some not so good but for the most part they were the most carefree days of school. I remember how lucky I felt to be friends with Sandy & Peggy Cantrell and often used to have lunch at their house which was almost across from school. We also had another set of identical twins at Steel Lane, Barbara & Brenda Wilson then when we got to SRJH the Sharon & Cheryl Pearson twins came on the scene. I still think twins are really cool.
I went from Steele Lane to SRJH to SRHS with many of the same kids. I usually rode the bus to school and I remember in my senior year the bus turning into SRHS one day in the fall and seeing RIP tombstones on the school lawn with our football players names on them. The rival Montgomery vs SRHS game was that night. What fun times those were!
At graduation one of the Cantrell twins was in the row in front of me and she was crying. I asked why and she said because we will never see most of these kids again. I guess I was naive or in denial because I thought of course we will, but she was right.
Where else have you lived?
Still live right here in Santa Rosa and never lived anywhere else.
What do you do nowadays?
Enjoy my family is my favorite thing to do these days. Second comes my photography. I'm an avid *amateur* photographer and I love to photograph nature, wildlife, birds and dragonflies.
Tell us about past jobs you've had.
I was a hairdresser until 1982 when I went back to school and got into computer programming. Worked for major telecommunications companies as a UNIX systems administrator. Retired in 2012 from Motorola/Google after a 15 years with them.
What is the farthest you have been from Santa Rosa?
China 1995 or the Cape of Good Hope, South Africa they are both a long way from home.
I really like to travel and some of the countries I have visited include:
China
South Africa
Namibia
Botswana
Bali
France
Italy
Greece
Turkey
Tahiti
Jamaica
Czech Republic
Poland
Austria
Canada
Mexico
Morocco
Puerto Rico
Southern Caribbean
Ireland
Where is your favorite place to go in the world? Also, where else have you always wanted to go?
I still haven't been to South America yet, so Machu Picchu and the Galapagos Islands are on my agenda set for "someday".
How do you see yourself in 10 years?
Still traveling but with a much smaller camera!